PROFILE
GUESTS
the Audio-Visual Performance "at the KIWA"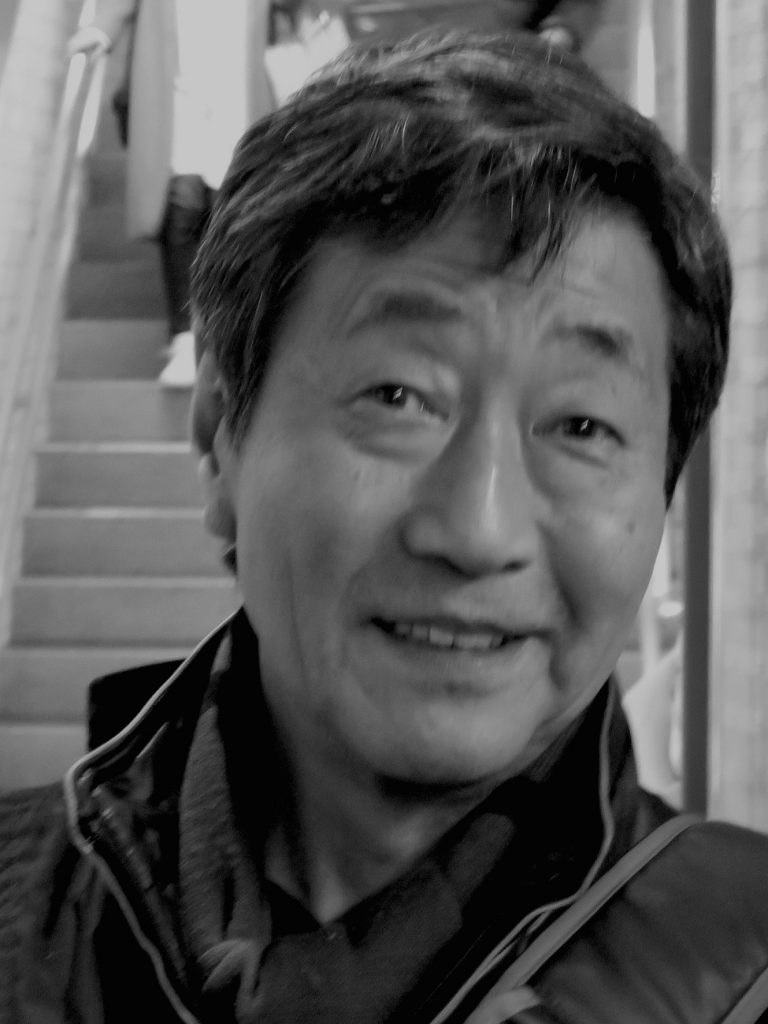 Takashi Serizawa | Guest Speaker, Talk event at the Audio-Visual Performance "at the KIWA"
Takashi Serizawa opened an alternative space named the P3 art and environment at the underground auditorium of Tochoji Temple in 1989, after his engagement in the architectural planning for the new building of the temple. He curated interdisciplinary exhibitions and cultural programs from art and science at Tochoji Temple until 1999 . Then, he has been developing and curating a variety of art and environment-related projects without specific locations. Excutive director of Tokachi International Contemporary Art Exhibition "Demeter" (2002), secretary general of Asahi Art Festival (2003-16), curator of Yokohama Triennale 2005, excutive director of Beppu Contemporary Art Festival "Mixed Bathing World" (2009, 2012 , 2015) , director of Saitama Triennial 2016.
photographed ©Werner Penzel
A public talk was cancelled due to the spread of COVID-19 infections. Serizawa has been giving a continuous dialogue with Tomoko Mukai in the "KIWA Dialogue" on the project website since summer 2020. Currently, "KIWA Dialogue" is available only in Japanese. However, it will be planed to open a part of them to the public in English in the future.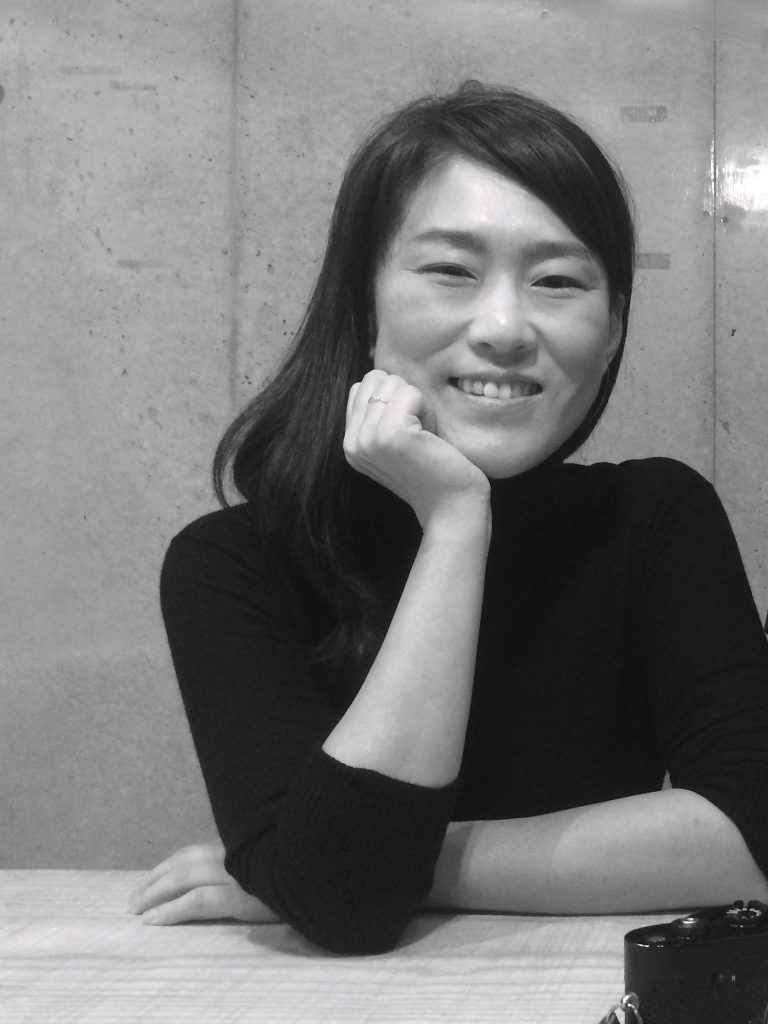 Kotoko Koya | Translator, Talk event at the Audio-Visual Performance "at the KIWA"
Born in Kanagawa, raised in England. Started her career at a design management company (Transform Co.) then established more career at an advertising agency (Publicis Japan)and a font foundry (Morisawa Co.). In 2011, Kotoko becomes independent and working across areas of design management, producing PR and design education. She represents globally renowned designer Neville Brody and charity organization D&AD since 2011.
---
"The 1th Inclusive Picnic: Touch the KIWA"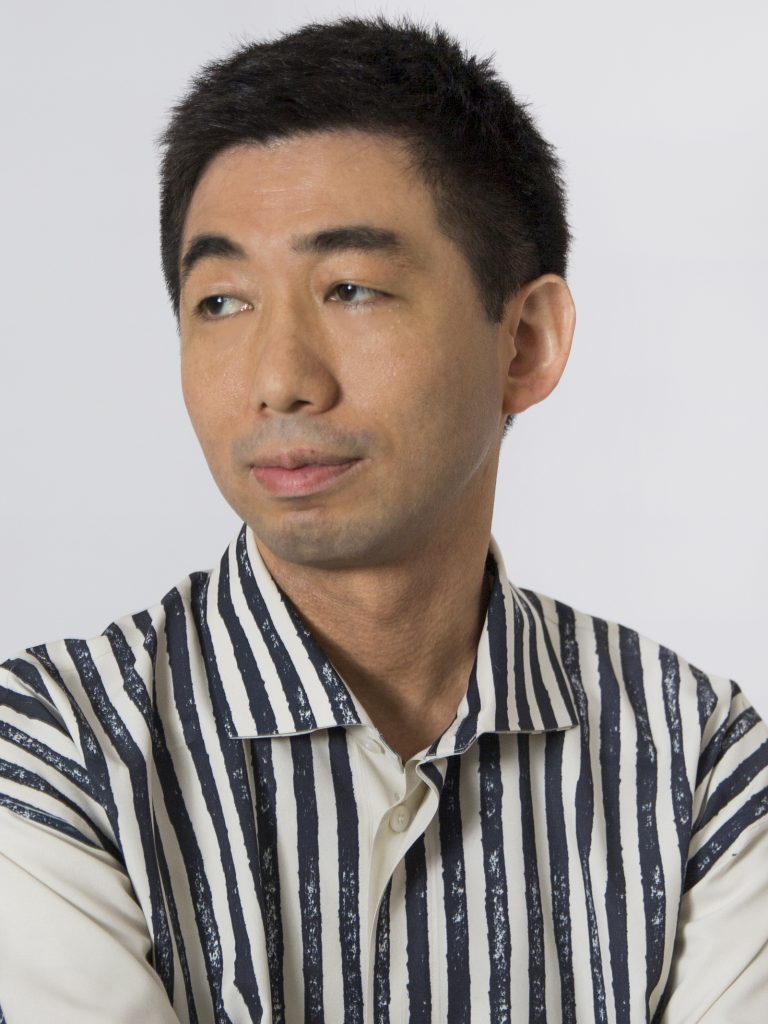 Junji Watanabe | Guest Speaker, Talk event at the pre-event "the 1th Inclusive Picnic: Touch the KIWA"
Senior Distinguished Researcher, Human Information Science Laboratory, NTT Communication Science Laboratories, and concurrently, 2020 Epoch making project, NTT Service Evolution Laboratories. His research is focused on cognitive science and communication devices with applied perception.
A public talk was cancelled due to the spread of COVID-19 infections. Watanabe has been giving a continuous dialogue with Tomoko Mukai in the "KIWA Dialogue" on the project website since summer 2020. Currently, "KIWA Dialogue" is available only in Japanese. However, it will be planed to open a part of them to the public in English in the future.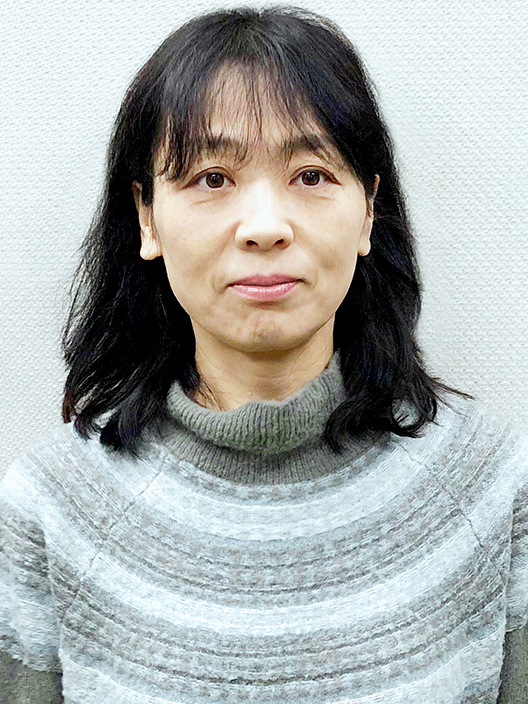 Michi Nagai | Guest Facilitator, Workshop and mini talk at the pre-event "the 1th Inclusive Picnic: Touch the KIWA"
Michi Nagai was attracted by the openness of sounds more than simple rhythms and pitches of drum circles, and also fascinated by the performance with slit drums "Hamon" by Sachiko Nagata. .After the establishment of the nonprofit organization Pulemyu with her colleagues, she has conducted workshops and activities using moving images and live performances to raise visual and acoustic awareness. Currently, she works for welfare facilities and spends time with people of various ages through sound and music. She empathizes to seek out enjoyment and pleasure of people through sound therapy in changing of current social environments.
---
PROJECT MEMBERS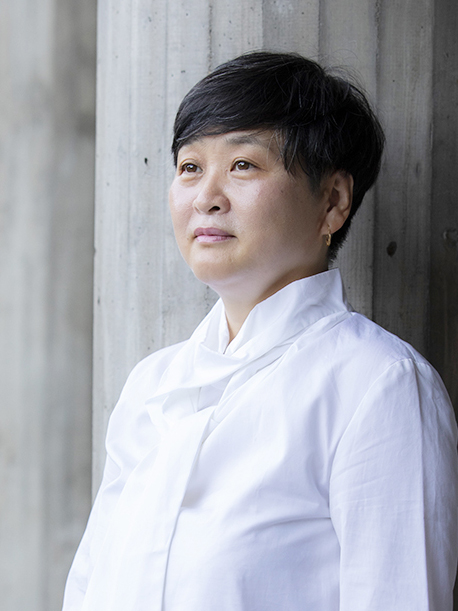 Tomoko Mukai | Creative Director, Spatial Projection
Tomoko Mukai engages with cultural and spatial projection through computer-generated optical landscapes. Her approach aims to provide intuitive experiences focusing on complex relationships between information, memory and bodily perception shared in social life. She has presented them at various kinds of sites as cultural and historical hubs in local communities like Tokyo National Museum, Kaneiji Temple, "Kashiwa-yu Dori" on the street, Yanaka area (Tokyo) , Hofu Shrine, Ichinosaka-gawa River (Yamaguchi), Trinitatis Church, St. Gertrud (Germany). She emphasizes interdisciplinary collaboration with other different fields of professionals. In such collaborations, she fosters to stride across the boundary of platforms for expressions between different genres.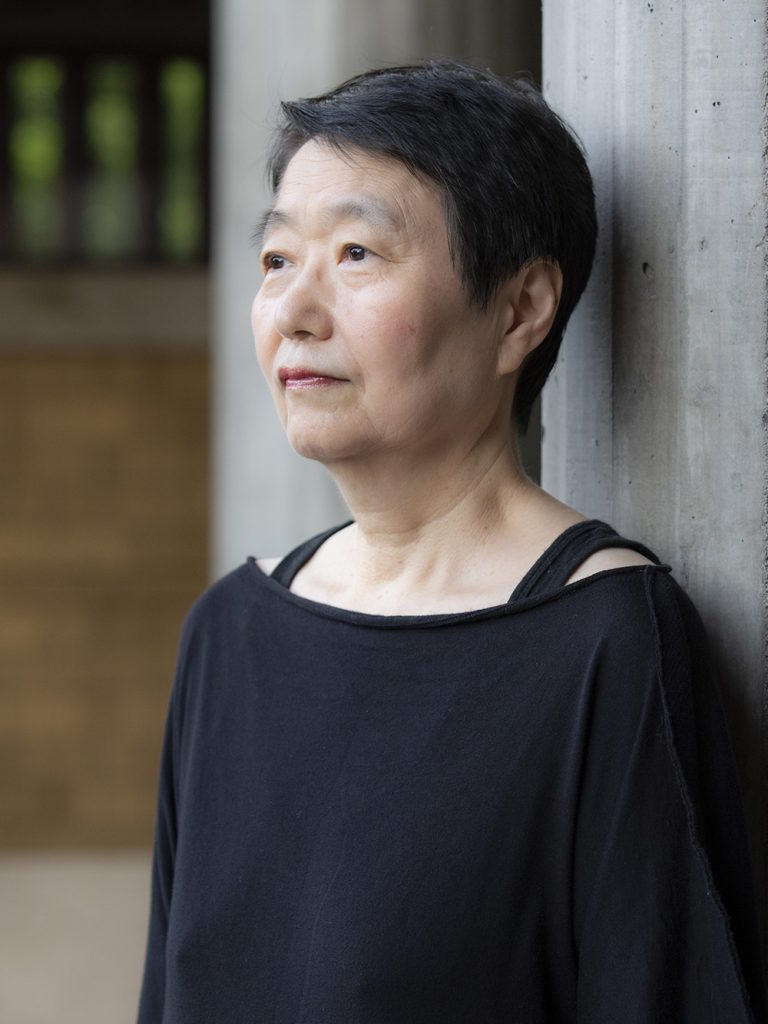 Sachiko Nagata | Percussionist, Improvisational musical performance
Sachiko Nagata came from a musical family, and she was brought up with western music. After she graduated from Percussion Department, Tokyo University of the Arts and started her career as a professional percussionist of classic music. Then, being driven by her inner desire, Nagata tried variety styles and types of music from ethnic music, creative music by iron or bamboo, improvisational music and others. The current destination after this long and wandering journey, she has found the world of my own sound when she encountered a unique musical instrument, 'hamon' in 1997. All kinds of music that Nagata has experienced are consolidated in it.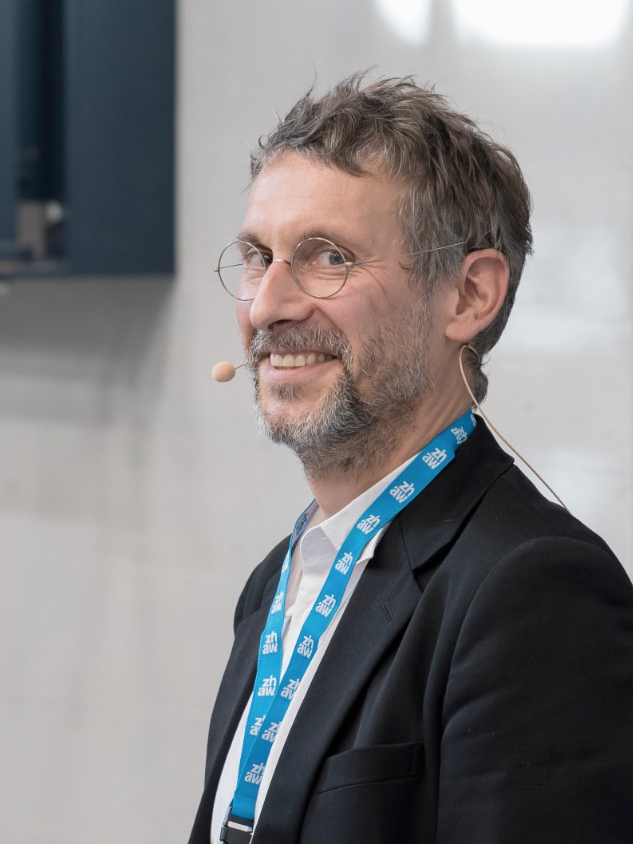 Prof. Dr Sven Hirsch | Speaker, Talk event at the Audio-Visual Performance "at the KIWA"
Prof. Dr Sven Hirsch is a researcher and lecturer in the field of complex biomedical systems, based in Zurich and Cologne. He graduated with a doctoral thesis in laser physics and holds a post gradual degree in audiovisual media from the Academy of Media Arts Cologne (KHM). He heads the biomedical simulation research group and the ZHAW Digital Health Lab at the Zurich University of Applied Sciences (ZHAW). He is active in future research since 2008 with the focus on quantitative foresight methods, modeling, future of technology, future of energy. As an artist (Sven Mann) he exhibited internationally at museums and media art festivals. He is the responsible science curator at the Stiftung Insel Hombroich.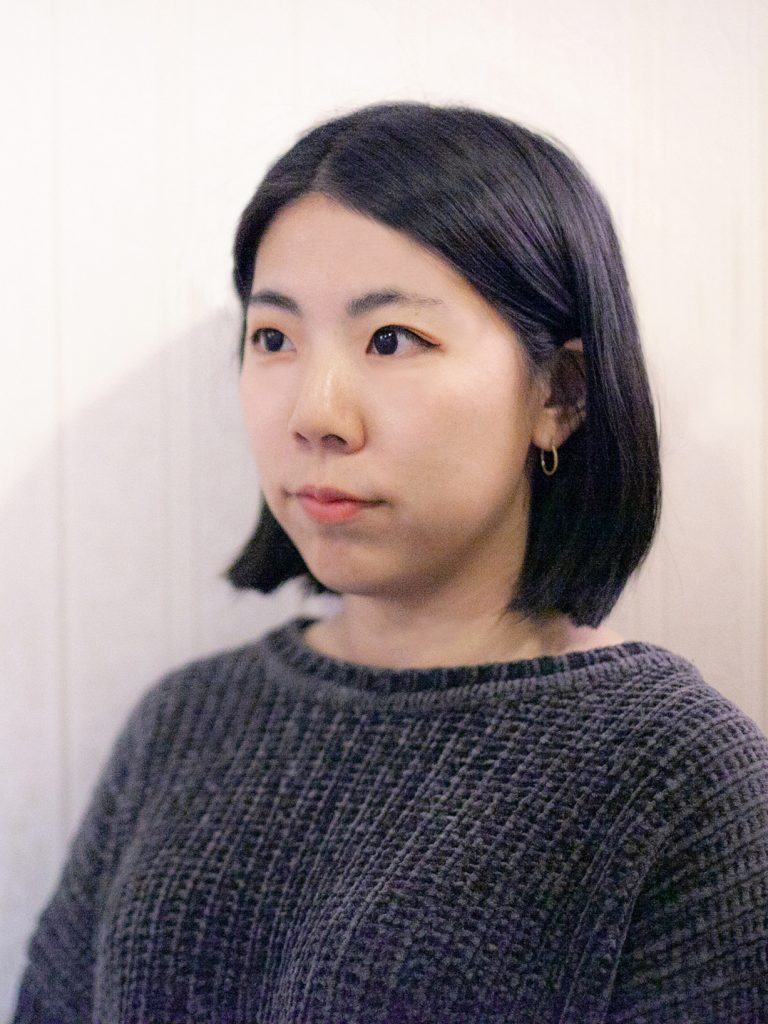 Yuri Yoshida | Art Director, Concept and planning of "Inclusive Picnic"
Yuri Yoshida is an art director and graphic designer at the advertising agency based in Tokyo. She has been working for a wide range of commercial design, such as design for the advertising, design for fashion, book design and web design. Apart from commercial fields, she empathizes "the birth of communication" and has created works focusing on the atmosphere of the person making the word and temperature of the word. Grand Prix for her work "Tekotoba (Hand word)" at the 7th International Competition Nagoya Design DO! 2010, in which she struggled with pictorial and bodily beauty emerged from gestures of sign languages. She has also been engaging with workshops by using the body, such as the vibration of percussions and pantomime.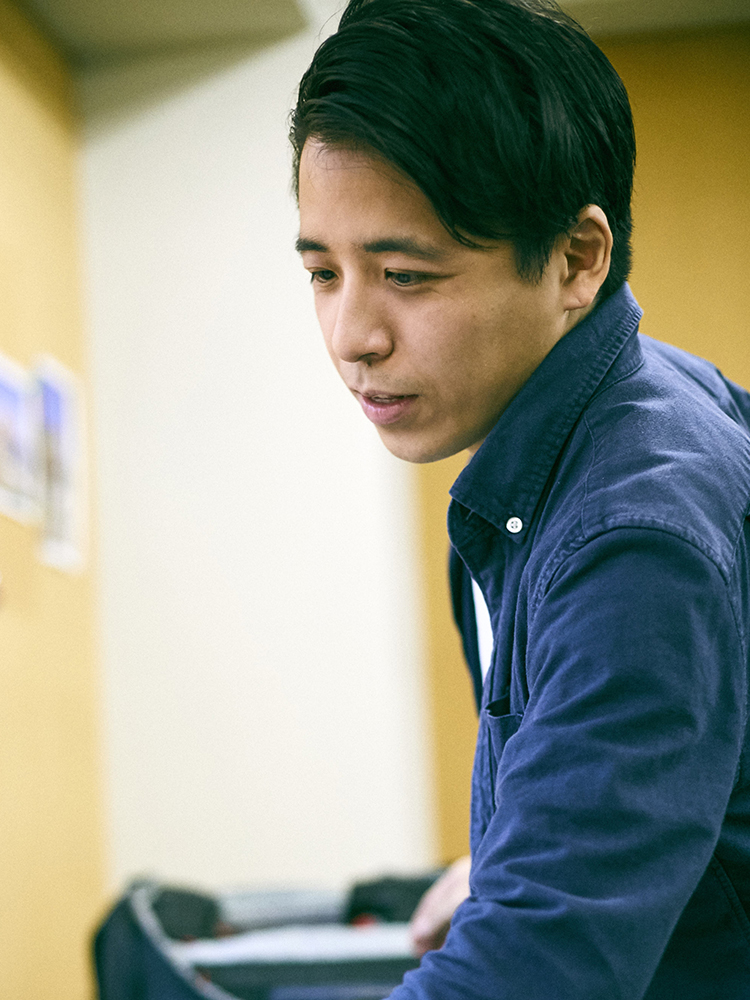 Takuma Kamaishi | Videographer, Concept and planning of "Inclusive Picnic"
Takuma Kamaishi is an independent videographer. He struggles with facilitation for workshops closely related to local communities, such as "Machizukuri (Citizen Participation) and Video Production" and "Interview and Movie Production" in the disaster areas affected by the Great East Japan Earthquake. He has engaged as promoter and workshop lecturer in the promotion programs and businesses cosigned by local governments and food producers, such as in "the Promotion Program and Bussiness for the Fish Food Culture" by Himi City and "the Human Resource Development Program for the Creative Bussiness in the Inbound Tourism Business" by Kanazawa University. Member of NPO International Parasports Photography Liaison Council since 2018. He has been supporting Parasports activities and activities for providing information by persons with disabilities.
PROJECT STAFFS

Shiro Yamamoto | Technical director
Shiro Yamamoto contributed as technical staff for the establishment of Institute of Advanced Media Arts and Sciences (IAMAS), Yamaguchi Center for Arts and Media (YCAM). After then, he has engaged special exhibitions and travelling exhibitions at the Miraikan – The National Museum of Emerging Science and Innovation. Since 2012, he has been developing exhibition engineering focusing on media art as a freelance technical director. He has been involved in large-scale art projects and exhibitions in Japan and overseas, such as fog sculptures by Fujiko Nakaya, "LIFE–WELL" by Shiro Takatani and Ryuichi Sakamoto, "Yebisu International Festival of r Art and Alternative Visions", and "Maker Faire Tokyo". Part-time lecturer at Nihon University College of Art, part-time lecturer at Keio University.

Maya Araki | Sound designer and engineer
Maya Araki started her career as a sound engineer for music (SR engineer). After that, she expanded her activities as a sound designer not only to music performances but also to various genres of theatre and dance performances. Primarily, she has been involved in performances with abstract expressions and with companies and units engaging in counter-cultural activities. After she belonged for "Stage Office Ltd." from 1997 to 2016, she has been working as a freelance sound designer and engineer.

Taisuke Yajima | Photographer
In 2013, he graduated from Nihon University College of Art Department of Photography and received the Award of the Dean of College of Art. After his engagement at a photography studio based in Tokyo, he has been working as a freelance photographer. He shoots a wide range of photographic genres, such as people, landscapes, still life and documents. His primary clients include "Kadokawa Co., Ltd., "Shufu To Seikatsu Sha Co., Ltd." Not only commercial photography but also he focuses on photography as a proof of existence that confirms relationships between photographer and the subject. He has also been taking photographs of landscapes and daily life in parallel.


Minori Shimazaki | Editor, production management
After her first career as a designer, she works for editing and production management as the assistant of editor Shigeo Goto. Editing and production management of Isetan Mitsukoshi's quarterly catalogue "EXCELLENT WOMEN" since 2015. Editing for the exhibition catalogue "Come & Go" by Shinji Wakagi (Hamamatsu City Museum of Art, 2016), "Noism by KISHIN" (Pai International, 2016) and "DOIROBUTA" (MIHARAYASUHIRO, 2019). Production management of the photography exhibition "KABUKI Tojuro and Nizaemon" by Kishin Shinoyama at the Museum "Eki" Kyoto (2019).