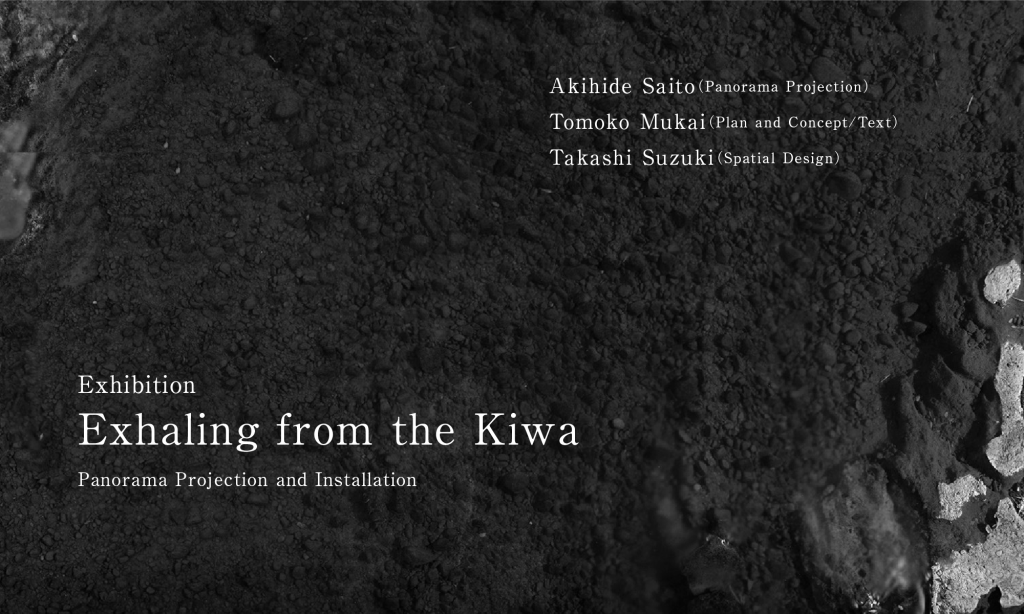 A panorama projection and an installation are composed in two locations within the precincts of Tochoji Temple.
The panorama projection consists of cityscapes and riverbeds photographed with different long-exposure times in the dark.
The installation consists of fragmental texts derived from dialogue and thoughts in the fieldwork
and stones collected by shooting as an installation at the urban water's edge.
This exhibition will be shown to the public for three days only as if it were an accumulation of soil flowing from upstream.
A public talk will be held during the exhibition.
---
〈DATE AND LOCATIONS〉
March 3 (Fri) – 5 (Sun), 2023
Bunyukaku / Mizunoniwa 〈Water Garden〉 Soto Zen Tochoji Temple
Admission fee: Free
Bunyukaku〈Auditorium〉
Soto Zen Tochoji Temple
March 3(Fri)13:00~18:30|March 4(Sat)・5(Sun)13:00~20:30
Mizunoniwa〈Water Garden〉Soto Zen Tochoji Temple
March 3(Fri)13:00~20:30|March 4(Sat)・5(Sun)9:00~20:30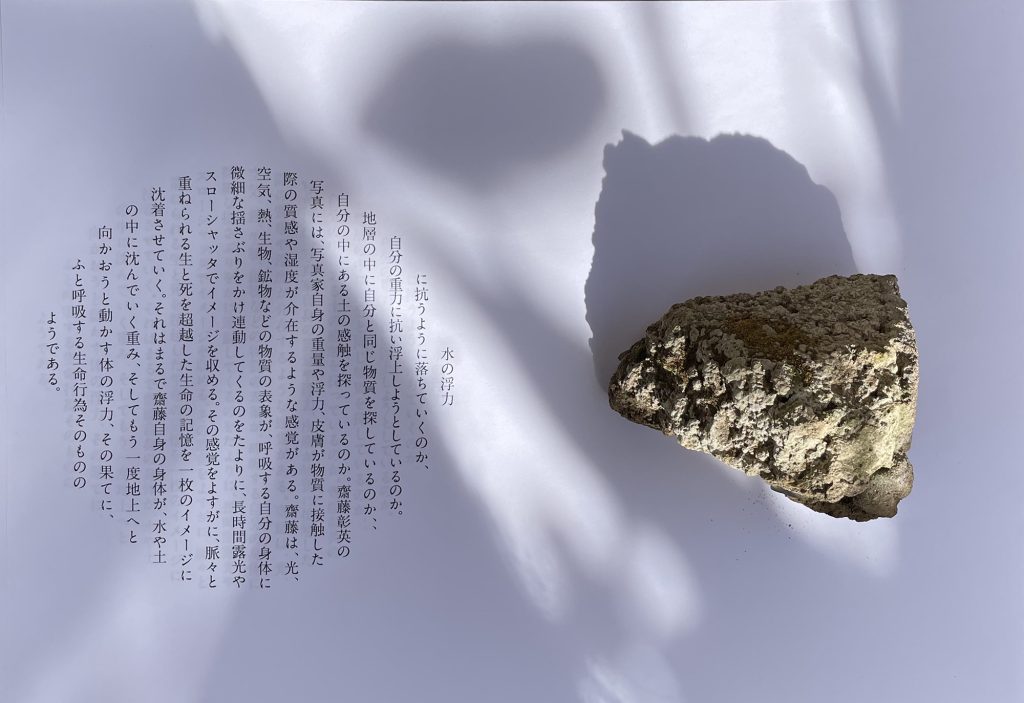 ---
〈 PUBLIC TALK〉
All the seats are booked. The registration is closed.
Tomoko Mukai(Designer and artist for spatial projection)/Akihide Saito(Photographer/Videographer)/Takashi Suzuki(Architect)
March 3(Fri)19:00〜20:30
Bunyukaku〈Auditorium〉Soto Zen Tochoji Temple
*Capacity 15 people (please register via peatix).
*The content may be subject to change or cancellation due to the status of the spread of COVID-19.
*Please check the website before coming.

Requests for visitors
*Please take off your shoes when entering the outdoor corridor of the Water Garden
and the Auditorium of the Bunyukaku Building of Tochoji Temple.
*Please be considerate of the general visitors to the temple when you go around the exhibition.
---


Bunyukaku〈Auditorium〉
Soto Zen Tochoji Temple
Address|4-24-3 Yotsuya, Shinjuku-ku, Tokyo
Mizunoniwa〈Water Garden〉Soto Zen Tochoji Temple
Address|4-34 Yotsuya, Shinjuku-ku, Tokyo
Access|7 min. from the exit "Okidomon", Shinjuku Gyoen Station, Tokyo Metro Marunouchi line
---
〈Project Staff〉
| | |
| --- | --- |
| Plan and Concept / Text | Tomoko Mukai |
| Panorama Projection | Akihide Saito |
| Spatial Design | Takashi Suzuki |
| Programming | Ryoji Murata |
| Construction Plan | Taiki Tamamura, TOKYO STUDIO CO., LTD. |
| Photography | Taisuke Yajima |
| Production Management /Editing | Minori Shimazaki |
| Planned and organized by | The Executive Committee of KIWA Project |
| In cooperation with | Soto Zen Tochoji Temple |
| Supported by | Nomura Foundation |